With its far-reaching network and wide range of vacancies, Matrix Personeel is the ideal recruitment agency for cleaning staff and hospitality staff. Every day, we match jobseekers with workplaces at the greatest companies throughout the Netherlands.
What's the secret to our success? At Matrix Personeel, we believe in genuine attention, respect and clear communication. Where do you feel at home? What's important to you? Where would you like to work? We'd love to get to know you! We obviously start by meeting you, but that's not where things end. Instead, we stay in contact. We check on your induction process, for example, and enquire about your wellbeing every month. If we can get to know more about you and what you want, we can find the right job for you at the company that's meant for you.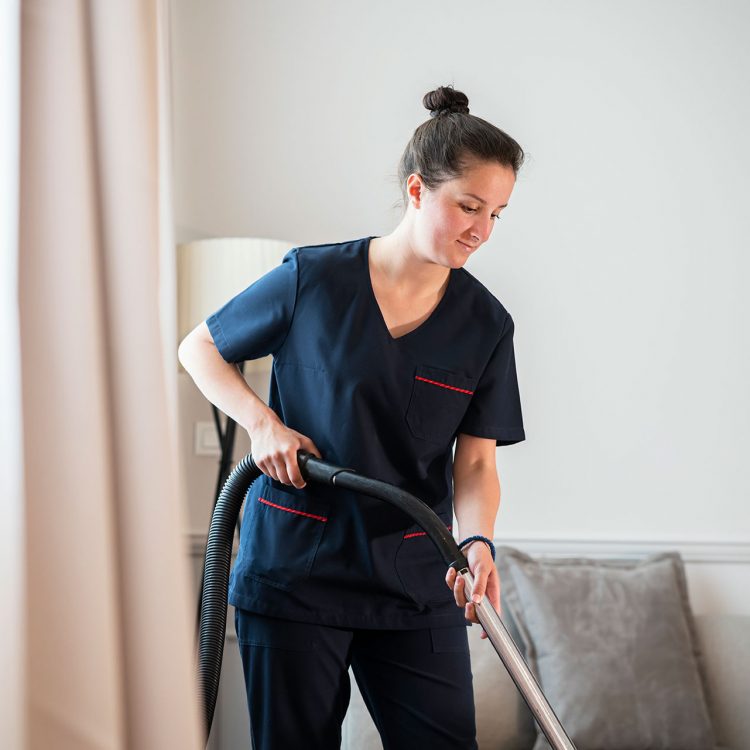 As a top priority, we make sure that appropriate arrangements are firmly in place. We realise that you work hard for your money, so you'll always get paid on time. And we arrange everything properly and without any hassle, including the right conditions, employment agreements and overtime payments.
Matrix Personeel has all the necessary certificates and quality hallmarks. This means that we meet the standards set out in the Labour Standards Foundation handbook  and the Labour Standards Register. Matrix Personeel is also a member of the NBBU trade organisation, which looks after the interests of more than 1,200 service providers in the agency employment industry.
Want to know more about working with or at Matrix Personeel? Do you have a question, or would you like some advice? Then please contact us. Our colleagues are happy to help.